In the Spirit of sustainability
Founded in 2012, we specialise in producing high quality and environmentally friendly spirits. All of our products are handmade, using artisan, ethical processes. We don't use any artificial additives or flavourings and are fundamental about reducing unnecessary packaging. All of our spirits our available in Eco-Pouches, 2.8L poly-laminate pouches which can be used to refill our beautiful silk-screen printed "bottles-for-life". This results in a dramatic decrease in unnecessary packaging and wastage, as well as saving on unnecessary expenditure on glass bottles, which are otherwise thrown away. As of 2019, we have saved over 300,000 bottles from being thrown away, enough to cover 33 tennis courts. Over 200,000kg of carbon dioxide savings have also been made since introducing our unique Eco-refill concept. We currently produce a vodka, a gin, a white and dark rum, as well as a natural prosecco.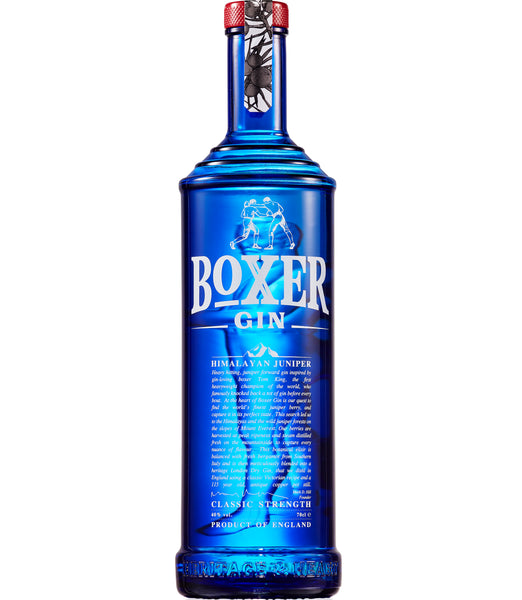 Boxer Gin
Boxer Gin is the first Fresh Botanical Gin. We steam distill fresh Wild Himalayan Juniper and cold-press fresh Bergamot peel for a juniper-heavy gin with a pronounced citrus finish. This extra dry balance is set against a background of rich, woody spice and aromatic floral roots. The Boxer difference is most apparent on the nose and on the finish. We find that the vibrancy of our principal aromatics stand up exceptionally well to tonic, remaining clear even on heavy dilution. When drunk neat or as a gin martini, the soft and luxurious texture of Boxer gin are most apparent and extremely welcome.
Buy
Element 29 Vodka
Premium British artisan vodka made from the finest east Anglian wheat, copper distilled in the Black Country, cut to 40% ABV with sussex spring water. The taste is clean and rich, full of natural grain sweetness with subtle notes of grass.
Copper is essential to quality distilling. Its supreme heat conductivity allows gentle, precise distillation. Copper's unique chemical properties remove ugly tasting sulphur compounds from the distillate that would otherwise taint the flavour of the vodka. Lesser spirits mask these flavour taints with artificial additives or attempt to filter them out with anything from activated charcoal to diamonds.
Element 29 vodka is so pure that neither flavouring, nor filtration is necessary - allowing a full expression of intrinsic natural flavour.
BUY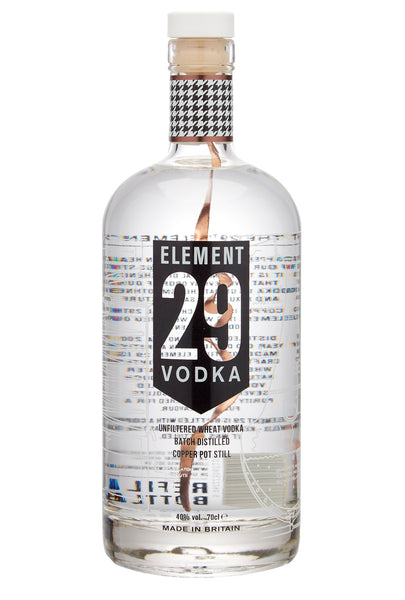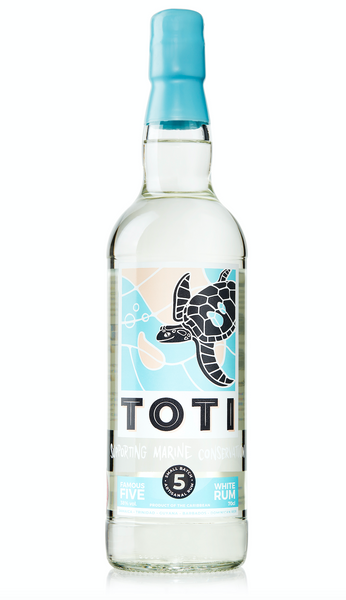 Toti Rum
 Named after the Creole word for "turtle", we created Toti to celebrate rum's spiritual home on the Caribbean beach. Giving back to the places that make our rum so special is really important to us- we are proud to donate 15% of our profits to marine conservation charities, protecting turtles and the seas they swim in. 
Toti rum is currently available as a smooth sipping white rum, overflowing with caramel, vanilla and banana, as well as a full bodied barrel aged dark rum. Both iterations combine both the best pot still molasses rums with the finest cane juice "agricole" rums. 
Artigianale Prosecco
Artigianale, meaning 'Craft' in Italian, is a premium artisanal Prosecco with sustainability and transparency at its heart. In creating Artigianale, we were looking to develop an ecologically-conscious wine, which uses 100% renewable energy sources in its production process, environmentally friendly packaging, that is free from chemical pesticides and is suitable for vegans. We also wanted to be as up-front as possible both with regard to the ingredients we use and our production process. We will only ever produce our wine using classic fermentation techniques as opposed to the increasingly common method of artificial carbonation. Furthermore, we display the category, style, origin and grape type of the wine clearly on the front of the bottle.
Buy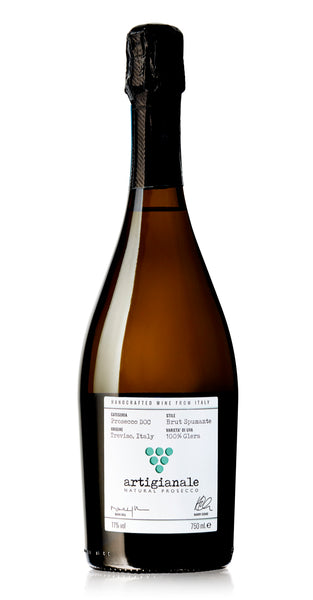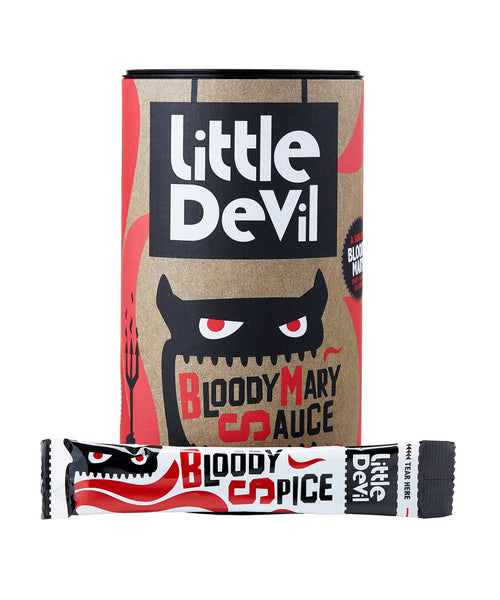 Little Devil
Little Devil has taken the Bloody Mary & Virgin Mary one giant leap closer to perfection.  Hand-made in small batches from the finest natural ingredients; Bloody Spice adds heat, spice, citrus, seasoning and umami*. 
The essence includes all the classic Bloody Mary ingredients - Lea & Perrins Worcestershire Sauce, Classic Louisiana Hot Pepper Sauce, Lime, Lemons, Celery Salt, Black Pepper.  Added to the classics is a hint of japanese wasabi and a few special secret ingredients Little Devil has got to keep under his little hat.  See if you can work them out!
The flavour is clean, medium spicy, intensely savoury and wonderfully more-ish.  Bloody Spice delivers distinct notes of citrus, chilli, celery, pepper and horseradish but also enhances the flavour of the juice. 
BUY
Bloodshot Vodka
The world's first and finest Bloody Mary Liqueur. Hand-crafted from the finest natural ingredients.
A fiery fusion of exotic spices, hot peppers & heady aromatics. Intensely savoury & seriously spicy yet retaining a delicate complexity and a smooth, long finish.
Some think Bloodshot is a liqueur, others call it a spiced Gin , we like to think of it as a Bloody Vodka Spirit.  Whatever you call it, Bloodshot is one of the world's most complex spirits to produce, with three intricate production processes involving over twenty ingredients, two stills, four maceration vats, one master distiller, one master wine-maker and absolutely no artificial additives.
BUY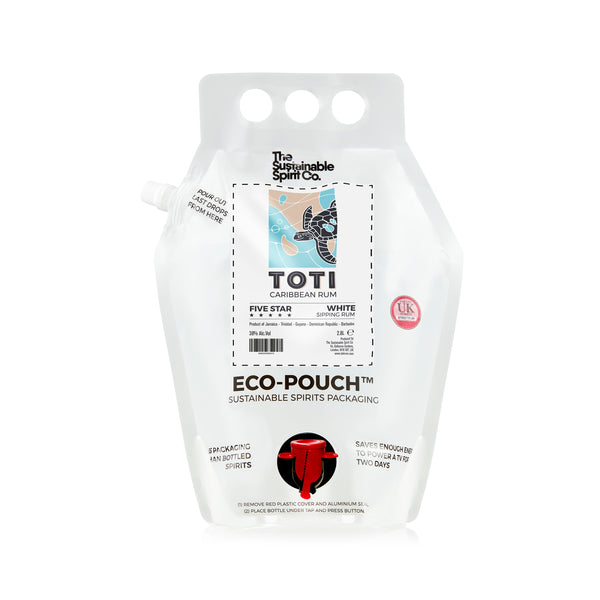 Eco-Pouch
All of our spirits are packed in 2.8L Eco-pouches, which can be used to fill our silk-screened service bottles. This saves on excess glass packaging and the carbon cost of producing a glass bottle.
LEARN MORE
OUR CLIENTS